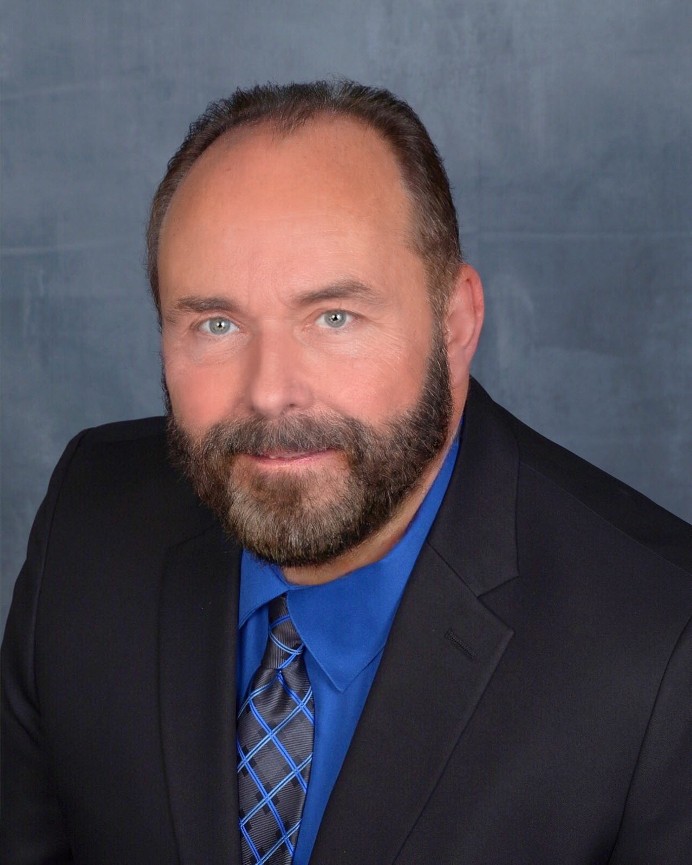 Kevin R. Cummings
Ancient Order of Hibernians Father Donald J. Whelan Division 2 Grand Marshal for 2020 Mid-Hudson St. Patrick's Parade Committee Grand Marshal
Kevin R. Cummings was born and raised on Staten Island, NY, the fourth child born to Joseph James and Ruth Elaine Connor Cummings. Growing up in the Westerleigh neighborhood, his house was always filled with grandparents, uncles, aunts and cousins, family friends, and especially children. His youngest sister Christine came to the family at 4 months of age, the first of 15 foster children his parents cared for in the family home.
Kevin proudly traces his Irish roots on his father's side to his great-great-grandfather, Daniel Gillespie, born in 1838 in Cashel, Kilcar, County Donegal and through his great-grandmother, Mary Gillespie, who was born in 1870 and who emigrated to the U.S. in 1890. On his mother's side, Kevin's great-great grandfather, James Connor was born in 1820 in Killucan, County Westmeath and came to the US in 1848. On the latest of many trips to Ireland, Kevin was able to connect with distant cousins who were happy to show him the homesteads of his great-great grandparents. Some of his earliest memories of his Irish roots were of his paternal grandmother Mary Gillespie Qualter Cummings speaking Irish among her circle of friends during the family's Sunday afternoon visits to her home.
As a child, Kevin attended St. Teresa of the Infant Jesus Parish and School and St. Peter's Boy's High School. He graduated from the newly opened Susan E. Wagner High School and was a member of its second graduating class.
Kevin is a 1978 graduate of Wagner College on Staten Island, earning a Bachelor of Science in Bacteriology and Health Sciences. He began his livelong career in health science and health education at New York Hospital-Cornell Medical Center in New York City where he was a cytogenetic technologist. He rose to laboratory supervisor before accepting a position as manager in the Regional Medical Genetics Laboratory in Thiells, NY, an affiliate laboratory of the Department of Pediatrics at Westchester Medical Center. Kevin returned to college and earned his Master of Health Administration degree in 1991 from the New School for Social Research in Manhattan and an additional Master of Public Health degree in 2000 from the New York Medical College (NYMC) School of Health Sciences and Practice in Valhalla, NY. His near 25-year career with the NYMC began as Director of Research Information and Development. Kevin is currently the Director of Web Communications in the Office of Public Relations at NYMC.
Kevin is a proud 20-year member of the Ancient Order of Hibernians Father Donald J. Whelan Division 2 in Cornwall, NY, where he has held many offices including division president from 2003-2006. Kevin has been active on the county and state level AOH having served as Orange County Board Recording Secretary, Vice President and finally as President from 2008-2010. Kevin was elected to New York State AOH Board in 2009 and served as District 8 Director participating in AOH activities and acting as the New York State AOH Board liaison across eight counties until 2011. In 2015 he was appointed as New York State Webmaster, overseeing the state's website and social media accounts, a position he held until 2019. He was also appointed New York State AOH Organizer and was responsible for increasing membership in the Order across the state. During his tenure, two new divisions were founded and a third is in the formation stage. In 2017 he was recognized at the New York State AOH Convention in Buffalo by NYS AOH President Tim McSweeney for his service to the AOH and presented with the Commodore John Barry Medal.
Kevin's love of Irish tunes led him to become a bagpiper with the Hudson Valley Regional Police Pipes and Drums (HVRPPD), which he joined in early 2001. During his time with the band, he marched and played in more than 350 parades, dances and other events across the northeast and in Ireland. In 2015, Kevin was honored by the HVRPPD with Life Membership. Kevin and his wife, Rose were dedicated members of the Cornwall Ceili Set Dancers, dancing every Tuesday night at the Division 2 Hall for more than eight years.
Kevin has been an active member of the Irish community in Orange County for more than 20 years. He has been a proud supporter of the Mid-Hudson St. Patrick's Parade Committee (MHSPPC)—marching in every parade since 1999. He was a Division 2 MHSPPC delegate for six years and was Aide to Grand Marshal Nancy MacDonald in 2007. For many years he assisted with set up and cooking at Irish Day and has acted as Irish Day Master of Ceremonies on four occasions at John S. Burke Catholic High School and at the American Legion Post in Greenwood Lake.
Kevin also had the honor of serving as the Orange County Aide to the Grand Marshal in the New York City St. Patrick's Parade in 2008. He remains an AOH Division delegate to the NYC St. Patrick's Parade Committee and is active on the Metropolitan Council of the Ancient Order of Hibernians.
He and his wife Rose have hosted many international students in their home since 1990 including three Project Children apprentice interns from County Donegal and County Tyrone who they continue to keep in touch with and have visited on their many trips to Ireland.
From 1998 – 2006, Kevin was an eight-grade religious education teacher in St. Joseph's School in New Windsor and served as an usher in St. Joseph's Church for many years.
Kevin has been married to Rose Marie Cummings for forty-one years. They are the proud parents of three children, Rebecca Ann, a Nurse Practitioner in New Windsor and husband Matthew Fried who have blessed them with their adorable granddaughter, Mia Rose; Sgt. Logan N. Cummings, US Army and his wife Katherine of Fort Belvoir, VA, and their youngest, Sean Patrick Cummings, a fourth year Information Systems major at SUNY College at Brockport. Kevin considers being a father to three wonderful children his biggest accomplishment.
Kevin and Rose are active parishioners of St. Thomas and St. Joseph – Marianne Cope Parish in Cornwall. They have called Orange County their home for nearly forty years.